I am going to tell my daddy on you
My children excel in telling on each other.  There are six of them, so there are many opportunities for disagreements throughout the course of the day.  When things get a little rough, you can hear one of them shouting, "I am going to tell daddy/mommy on you."  When they feel they are losing the battle, they give up on arguing and run straight to either Tyrone or I to pour out their distress.  When they tell on each other, they hold nothing back.  Raw emotions are spilled out and no stone is left unturned.  They are not worried about composure; how it looks or sounds.  If the offense is great, there are even real hot crocodile tears.
If only we could take a page out of their book.  Instead of fighting and trying to prove our point, defend ourselves, fight our own battles we should run and tell our heavenly father all about it in prayer.  Tyrone and I may be annoyed at all the telling and rarely do we invite them to tell us all the Nitti gritty but not so with our heavenly father. He lovingly invites us to come.  Tell Him all, hold nothing back in prayer.  Cast It. Throw it. Give Him all of our worries to Him.  Why?  He cares for us.  Lovingly and perfectly.  He cares for me.  He cares for you.  Don't worry about trying to find the words, just pour it all out to your daddy.  Don't try to hold back the tears, let them flow.  Your tears and raw emotions are safe with Him.  You can be vulnerable.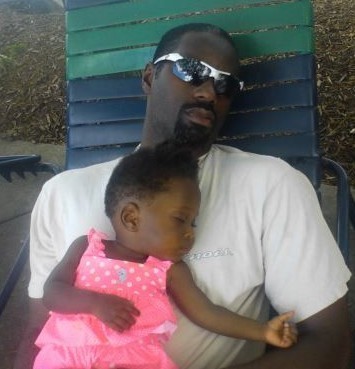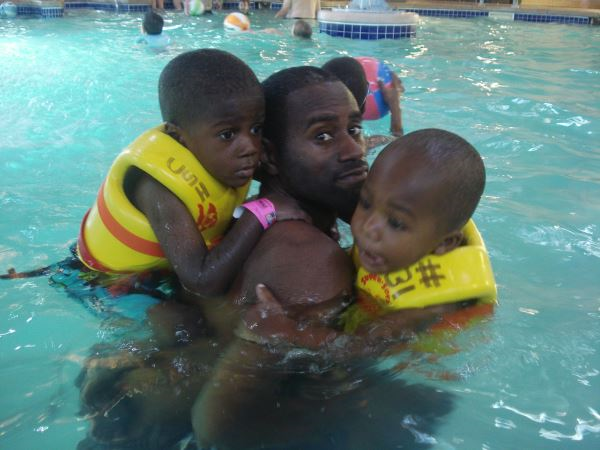 After the kids get through telling, we often ask them what their part in the offense was.  Be prepared to hear and RECEIVE God's response after you are done telling.  God is masterful at showing us ourselves, things that we didn't and would prefer not to see. He doesn't show us to make us feel hopeless but rather that we will be transformed to be like Him.  I often go telling on someone in prayer only for God to show me how I am also a guilty party in the matter.  He shows me my need to repent, my need to see His perspective.  Telling is as much about God correcting my offender as it is about God lovingly correcting me. So when you go telling, be humble enough to receive the response.  Yes He comforts, but because we are His children, He also corrects.
So the next time that husband, that coworker, that child, that friend now turn enemy pushes don't push back in your flesh, only complicating the matter.  Run and go tell your daddy on them in prayer.
About the Author
Hello there! I am Anika and I am definitely one of those. Passion oozes from every fiber of my being. I love to love. Sounds cheesy, I know, but I already told you that I am one of those kinds of people. Read on to find out some more interesting facts about me… 1. I love me some Jesus. I love to testify and if you hang around me long enough you may hear me bragging on the awesomeness of God, like how • He gave me a house I couldn't afford • Healed two of my children • Gave me a yes when I wanted to say no 2. I married a younger man…OK, not really. I was 23 while he was 22. My birthday is in April and his in August, but it's our running joke. Nevertheless, after 13 years of marriage, I happen to love him deeply, and it still makes for a great story. 3. I have experienced the pain of two miscarriages and the joy of delivering 6 children (3 boys and 3 girls). I have both a bachelors and masters degree from the University of Illinois Urbana-Champaign in Early Childhood Education, which I put to good use staying home with the kiddos. 4. I attend an awesome church where my husband is the Assistant Pastor. I am also a part of a not for profit organization that encourages women to walk in their God given purpose. 5. I am addicted to prayer. 6. I am considered nice by most, definitely extreme by design. I am politically incorrect. 7. I take the scenic route when telling a story, but I promise if you hang on long enough, I eventually get to the punch line. 8. I have great ideas but I sometimes procrastinate. Jesus and I are working on that one. 9. I am guilty of overthinking things (refer to number 8). 10. I am originally from Jamaica. Surprise…sunshine and coconuts are two of my favorite things. 11. I subscribe to the Paleo Diet and actually did a round of Whole 30. 12. I love to experiment in the kitchen. 13. I make an absolute mess when I cook. I try to clean as I go but get distracted with cooking. Go figure. (My family doesn't always enjoy my cooking but I make them eat it anyway.) 14. I love people and enjoy talking to them—even the weird ones. I tried being otherwise but found it doesn't suit me well, so I'm learning to be okay with being me. 15. I have traction alopecia and wear wigs and am crazy enough to believe God for restoring my hair follicles even though the doctors have said otherwise. 16. A movie is considered good only if it makes me cry...more than once. Sound of Music happens to be my all time favorite. 17. I really wish I sang well. I really don't. 18. Telling people about Jesus is my favorite past time. And if I'm not talking about Him, I'm talking about my family or some random health fact I learned on Google. 19. I love redemption stories and happy endings, that's why I said yes to Jesus. Feel like you know me a little more? Well good! Please continue to stop by my little corner of cyber world. And do leave a comment. Remember I love to talk to people!