Are you serious…rejoice in suffering?
Below is a journal entry I wrote shortly after our fifth child Isaiah was born.  A day after his birth, Isaiah had to be admitted to the NICU and eventually underwent three surgeries.  This was a season of intense pain for our family because every day was so unpredictable…

One of THOSE Kind of People
I happen to be one of THOSE  kind of people. You know… The kind that are narrow minded and are fully convinced that Jesus is the only way. One of those that get to shouting loud and dancing in church when they reflect on where God brought them from. The kind you…
About Anika Jones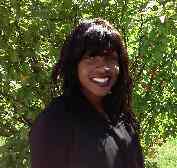 I have been changed and continue to go through a spiritual metamorphosis. Why & How you ask? I fell in love with Jesus! My life with Him has been absolutely fulfilling, at times nail biting, puzzling, joy filled, tear dropping, & absolutely positively WORTHWHILE! I married the handsome man I met at a bus stop over 13 years ago and together we have six energetic children. It is my desire to share what I am learning as I walk with Jesus in hopes that it would have an eternal impact on those who read it!