When God Changes Your Mind…Celebrating 14 Years of Marriage
I never set out for all of this to happen, at least not so soon and not quite like this.  Him? All of them?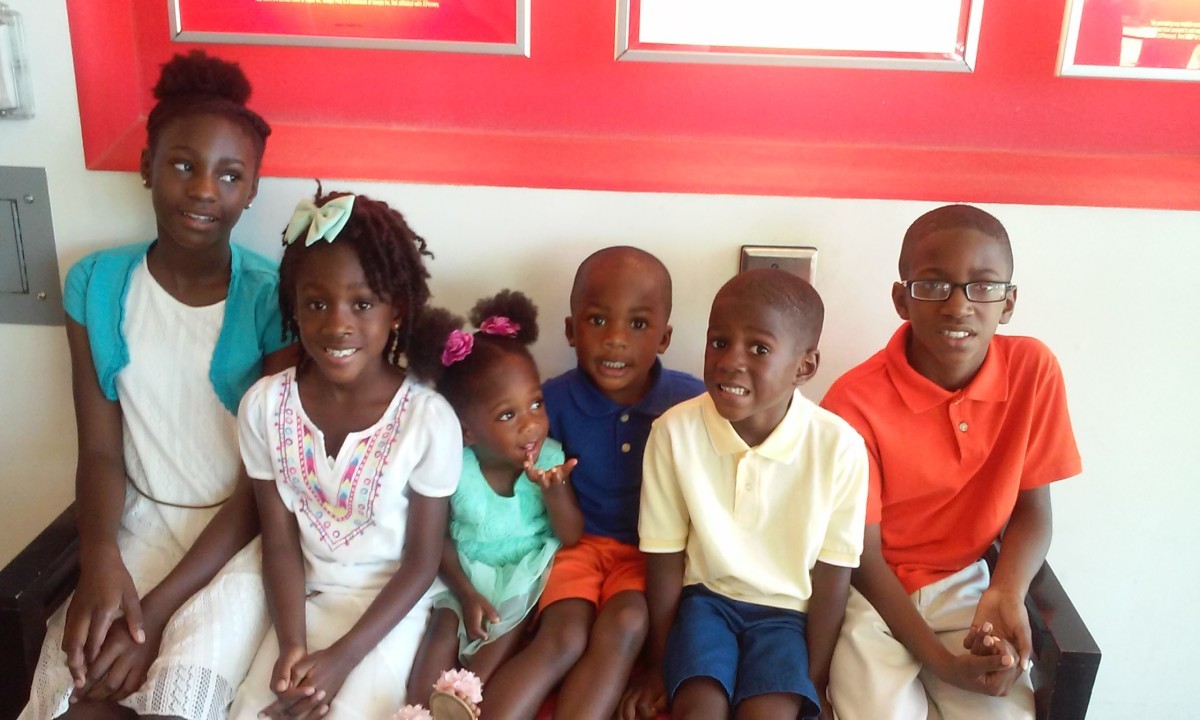 No they were not in my real life plans.  I left for the University with big bags and big dreams.  I had declared that I would not become a Mrs. until I earned my PhD.  Yes I was on a mission, my mission. Then I met this young man name Tyrone at the 22 Illini bus stop on 2nd and Chalmers in Champaign.  I had no clue that this meeting would forever change my life.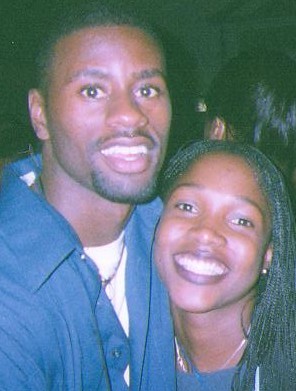 I came home that faithful winter break my junior year of college.  I was full on the outside but was empty and hurting on the inside. Salvation had been a long time coming.  The church was having a revival and my soul desperately desired to be revived.  I had been running, and when I stepped foot in that church I stopped.  It was then that God began to change my mind.
I went to the altar and said Yes to Jesus.  3 years later on August 11, 2001, I went back to that same altar and said yes to Tyrone.  The vows I uttered were poetic but for the record, I had no clue what I was really saying yes to.
I did not know I was saying yes to Jesus at another level inviting Him to use my marriage as a tool to go beneath the surface and do some spiritual deep cleaning.
I did not know that I was saying yes Jesus please begin a deeper process of changing my mind, changing my agenda, changing my plans and changing my heart.
 I did not know I was saying yes Jesus use this marital relationship to prune me, to show me the depth of my selfishness and pride, and teach me true submission.
I did not know I was saying yes God, overthrow our five year plan and let the babies start coming after year one, and continue to come for that matter!
The" for worse" part came sooner than thought.  We had some extreme lows (full display of flesh, hair loss, income reduction, sick babies, shed tears, and anger) but these lows created a greater surrender, pressing out a "yes God go ahead and change our minds because you know best."
The beauty and the challenge of getting married young is that you get to "grow up" together.  We have seen God perform surgery on our hearts on more than one occasion over the last 14 years.  God has birthed beauty from great pain and closeness when the enemy sought to tear us apart.  My love for this man has gone deeper than I thought possible.  All of my initial plans have not been accomplished but here I am 14 years later thanking God that He changed my mind!
About the Author
Hello there! I am Anika and I am definitely one of those. Passion oozes from every fiber of my being. I love to love. Sounds cheesy, I know, but I already told you that I am one of those kinds of people. Read on to find out some more interesting facts about me… 1. I love me some Jesus. I love to testify and if you hang around me long enough you may hear me bragging on the awesomeness of God, like how • He gave me a house I couldn't afford • Healed two of my children • Gave me a yes when I wanted to say no 2. I married a younger man…OK, not really. I was 23 while he was 22. My birthday is in April and his in August, but it's our running joke. Nevertheless, after 13 years of marriage, I happen to love him deeply, and it still makes for a great story. 3. I have experienced the pain of two miscarriages and the joy of delivering 6 children (3 boys and 3 girls). I have both a bachelors and masters degree from the University of Illinois Urbana-Champaign in Early Childhood Education, which I put to good use staying home with the kiddos. 4. I attend an awesome church where my husband is the Assistant Pastor. I am also a part of a not for profit organization that encourages women to walk in their God given purpose. 5. I am addicted to prayer. 6. I am considered nice by most, definitely extreme by design. I am politically incorrect. 7. I take the scenic route when telling a story, but I promise if you hang on long enough, I eventually get to the punch line. 8. I have great ideas but I sometimes procrastinate. Jesus and I are working on that one. 9. I am guilty of overthinking things (refer to number 8). 10. I am originally from Jamaica. Surprise…sunshine and coconuts are two of my favorite things. 11. I subscribe to the Paleo Diet and actually did a round of Whole 30. 12. I love to experiment in the kitchen. 13. I make an absolute mess when I cook. I try to clean as I go but get distracted with cooking. Go figure. (My family doesn't always enjoy my cooking but I make them eat it anyway.) 14. I love people and enjoy talking to them—even the weird ones. I tried being otherwise but found it doesn't suit me well, so I'm learning to be okay with being me. 15. I have traction alopecia and wear wigs and am crazy enough to believe God for restoring my hair follicles even though the doctors have said otherwise. 16. A movie is considered good only if it makes me cry...more than once. Sound of Music happens to be my all time favorite. 17. I really wish I sang well. I really don't. 18. Telling people about Jesus is my favorite past time. And if I'm not talking about Him, I'm talking about my family or some random health fact I learned on Google. 19. I love redemption stories and happy endings, that's why I said yes to Jesus. Feel like you know me a little more? Well good! Please continue to stop by my little corner of cyber world. And do leave a comment. Remember I love to talk to people!