Why Are You Still Holding On?
I recently read, Sands of Forgiveness.  It is a very thought provoking, well written book that pulls you in from the beginning.  I completed the book last night and could not help but to reflect on what I read. I encourage you to get a copy of this book, it is well worth it.  The following are my reflections.
Many choose to hold on to scars from the past. The pain endured from previous experience is worn as a badge of honor instead of being released. Stories of hurtful words spoken over us is on constant replay. We find ways to bring up how others hurt us in most of our conversations. If we don't have an audience, we retreat to our minds with the same agonizing stories.
Unresolved pain distorts our vision. We can no longer see God for who He is or ourselves for who He made us. It is easy to accuse God or even question His goodness when pain is the blanket, we choose to insulate ourselves with. We allow the pain to redefine our identity. Sometimes we have operated in that false identity for so long that we forget who we really are.
We cannot erase the hurtful words or evil actions done toward us, but we can control our response. They may have tried to change our name to worthless, stupid, ugly, etc. but they should not be given the power to change who we were created to be. Reliving the past is a great way to remain in chains. Freedom is not based on my external circumstances, but it is more of an inward reality.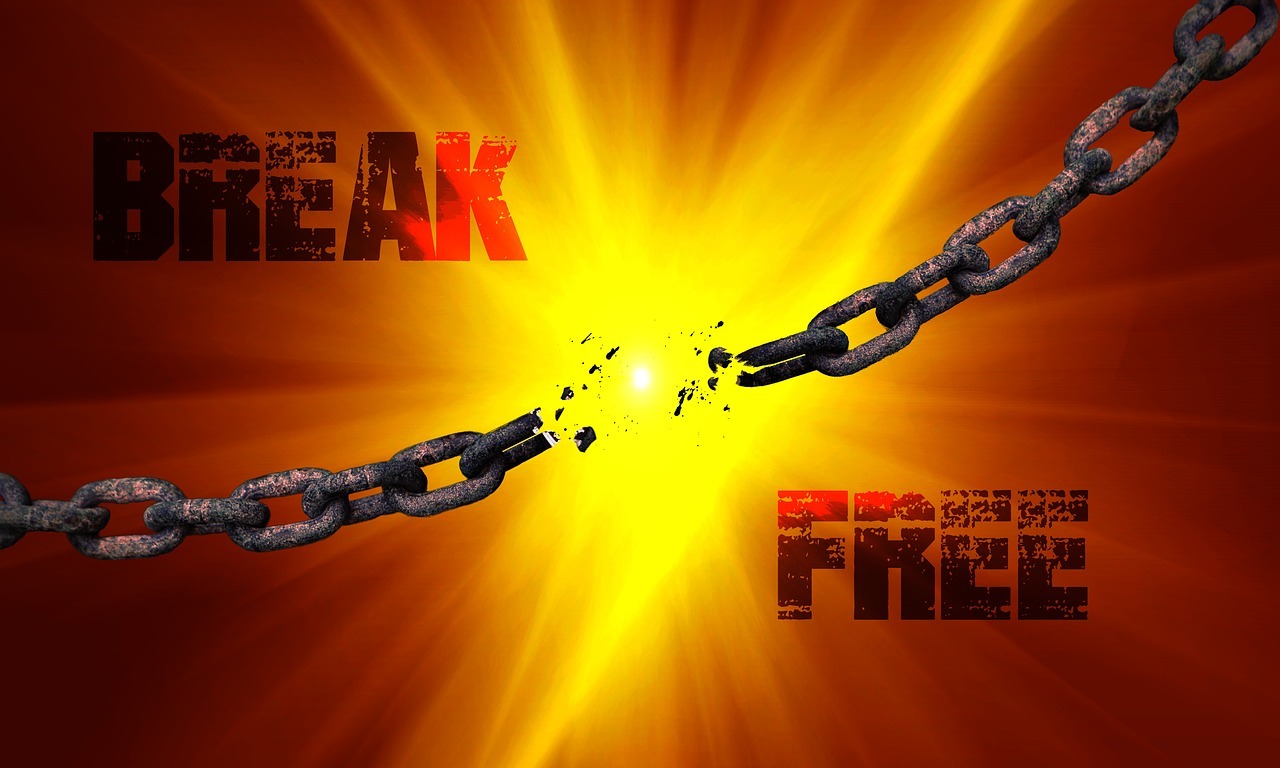 We have the authority to reject the lies, release the offense and move forward in our destiny. Remaining stuck in our past pain is not the only option! It is wise to make the choice to move forward, and when we do the grace of God meets us in powerful ways.
Reflection Questions: Have you settled on believing the lies and wallowing in the pain from the past? Do you often relive past pain in your conversations? I encourage you to bring it to Jesus.
Psalm 34:18 (NIV)The LORD is close to the brokenhearted and saves those who are crushed in spirit.
About the Author
Hello there! I am Anika and I am definitely one of those. Passion oozes from every fiber of my being. I love to love. Sounds cheesy, I know, but I already told you that I am one of those kinds of people. Read on to find out some more interesting facts about me… 1. I love me some Jesus. I love to testify and if you hang around me long enough you may hear me bragging on the awesomeness of God, like how • He gave me a house I couldn't afford • Healed two of my children • Gave me a yes when I wanted to say no 2. I married a younger man…OK, not really. I was 23 while he was 22. My birthday is in April and his in August, but it's our running joke. Nevertheless, after 13 years of marriage, I happen to love him deeply, and it still makes for a great story. 3. I have experienced the pain of two miscarriages and the joy of delivering 6 children (3 boys and 3 girls). I have both a bachelors and masters degree from the University of Illinois Urbana-Champaign in Early Childhood Education, which I put to good use staying home with the kiddos. 4. I attend an awesome church where my husband is the Assistant Pastor. I am also a part of a not for profit organization that encourages women to walk in their God given purpose. 5. I am addicted to prayer. 6. I am considered nice by most, definitely extreme by design. I am politically incorrect. 7. I take the scenic route when telling a story, but I promise if you hang on long enough, I eventually get to the punch line. 8. I have great ideas but I sometimes procrastinate. Jesus and I are working on that one. 9. I am guilty of overthinking things (refer to number 8). 10. I am originally from Jamaica. Surprise…sunshine and coconuts are two of my favorite things. 11. I subscribe to the Paleo Diet and actually did a round of Whole 30. 12. I love to experiment in the kitchen. 13. I make an absolute mess when I cook. I try to clean as I go but get distracted with cooking. Go figure. (My family doesn't always enjoy my cooking but I make them eat it anyway.) 14. I love people and enjoy talking to them—even the weird ones. I tried being otherwise but found it doesn't suit me well, so I'm learning to be okay with being me. 15. I have traction alopecia and wear wigs and am crazy enough to believe God for restoring my hair follicles even though the doctors have said otherwise. 16. A movie is considered good only if it makes me cry...more than once. Sound of Music happens to be my all time favorite. 17. I really wish I sang well. I really don't. 18. Telling people about Jesus is my favorite past time. And if I'm not talking about Him, I'm talking about my family or some random health fact I learned on Google. 19. I love redemption stories and happy endings, that's why I said yes to Jesus. Feel like you know me a little more? Well good! Please continue to stop by my little corner of cyber world. And do leave a comment. Remember I love to talk to people!