All Is Well Because God Is Good!
As of late, when asked how I am doing, my response is, "all is well because God is good!"
Yes, I agree, life can be tough, and problems are real.
Sicknesses happen
Relationships fail
Bills need to get paid
Hearts get broken
Rejection hurts
BUT GOD IS STILL GOD, AND HE IS GOOD SO ALL IS WELL!
This statement is not a dismissal or denial of the difficulties that life brings.  Instead, it is a choice to magnify God over my difficulties and to remind myself that all things will work together for my good.  Why is it so easy for us to focus on the negative things around us while dismissing the overwhelming evidence of God's goodness that is constantly before us?  This morning, I opened my bedroom blinds and was in awe of the beautiful sunset that greeted me.  I had to pause and take it all in.  What I saw confirmed Psalm 19, "the heavens proclaim the glory of God.  The skies display his craftsmanship."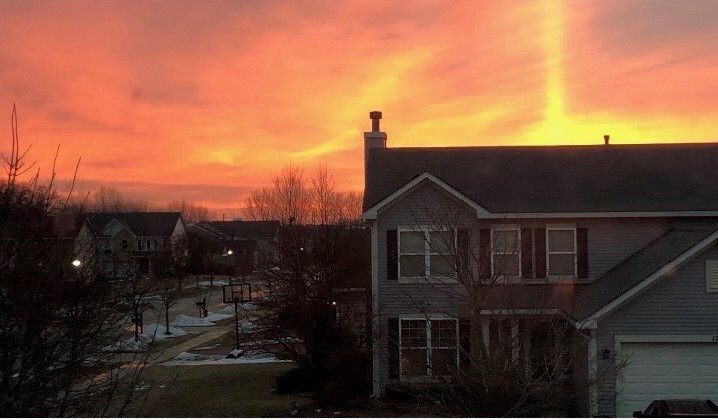 We have a choice.  We can begin our day focusing on our problems and the business that awaits us, or we can pause to acknowledge the goodness of God.  You don't have to look very far to see it, creation testifies of His goodness. I see and acknowledge it, so I will continue to say and live in the reality that, "all is well because God is good!"  What declaration rooted in truth are you making today?
Be Blessed
Anika
About the Author
Anika Jones is a speaker and author of the book Lessons Learned Along The Way: A 40 Day Devotional. She blogs about faith and family at LivingForLater.com and posts weekly videos on her YouTube channels, Living For Later (@livingforlater) and Living Life Now (@livinglifenow). Anika loves speaking about developing intimacy with God and understanding who we are in Christ. She serves alongside her husband in ministry. They live in Illinois with their 6 children.