Don't Wait. Start Over Now
I recently published a video for my YouTube channel on how we do family devotions. From the looks of the video, it would seem I had it all together. However, some events that took place after publishing that video was a great reminder that I really don't.
It was a long day and my outburst of wrath at every child in sight confirmed that the day got the best of me.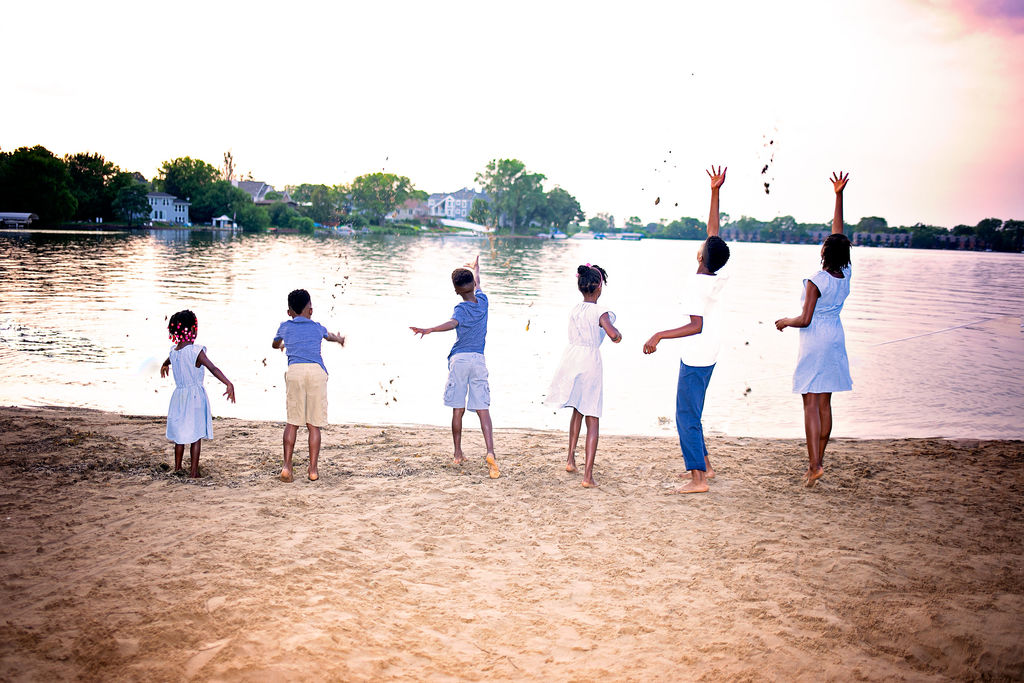 I had committed to staying off my phone, but by the end of the evening, I had the phone in hand scrolling on Pinterest looking for an escape from my current predicament but none helped me escape my reality. I have been following the Carnivore Diet for three months with great success and had just recorded another video saying I no longer crave the wrong foods. That evening, I suddenly began to crave the animal cookies I bought for my kids. I went to find them and took a handful and justified eating them because they were organic. I had intentions of going back and getting seconds of the cookies but after a few bites; I realized they were really not what I wanted. I felt guilty knowing I had given in to eating what I shouldn't and to get no satisfaction from it made me frustrated. As for family devotion, I wanted no parts of it. My husband had a late evening so that meant I would have to do family devotion by myself. Given my behavior that day, I felt unqualified.
I decided I would take the shame and guilt I felt from the failures of the day with me to bed. BUT GOD! As I sat there in my upstairs hallway bogged down by defeat, He spoke to my heart. He told me I didn't have to wait until the morning, I could start over at that moment. I began to cry and His affirming words broke down the wall and bridged the distance between us. I repented for my wrong actions and lack of self-control. At that moment the shame, guilt, and frustration I was feeling were replaced with the peace and joy of God. As the tears flowed, I began to praise Him for His love and the way He repeatedly makes repentance possible.  After I got it right with Him, I called the six children upstairs to get it right with them. I apologized for my behavior and we then had a time of sweet fellowship in God's word and prayer. I went to bed free of shame and guilt from wrong choices. My head hit that pillow, and I was at peace. This incident was another reminder of the truth in Proverbs 28:113, "Whoever conceals their sins does not prosper, but the one who confesses and renounces them finds mercy."
What is the purpose of me telling you this story? Often we mess up, whether big or small and we try to stay away from God or continue along the path of sin because we allow the enemy to trick us to believe that God is not interested in forgiving us. I want to remind you as God reminded me a few nights ago; you don't have to wait to start over, you can start over right now. If you mess up, don't carry that shame and condemnation around with you. Confess it to God, get right, not tomorrow not next week but right now!
About the Author
Anika Jones is a speaker and author of the book Lessons Learned Along The Way: A 40 Day Devotional. She blogs about faith and family at LivingForLater.com and posts weekly videos on her YouTube channels, Living For Later (@livingforlater) and Living Life Now (@livinglifenow). Anika loves speaking about developing intimacy with God and understanding who we are in Christ. She serves alongside her husband in ministry. They live in Illinois with their 6 children.