How To Wait On The Promises Of God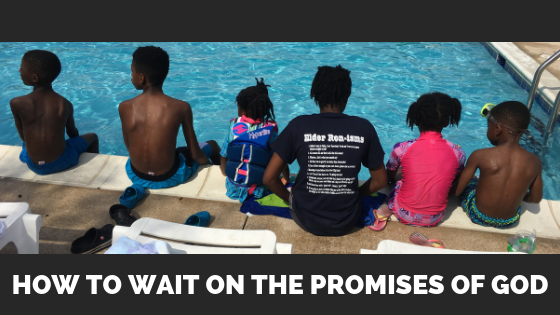 Let me just put this out there from the beginning, waiting on the promises of God can be hard. REALLY HARD.  Waiting can be hard for many reasons, BUT God is not to be blamed for any of them.  In our humanity, we can be fickle and waver in our trust of God, not because he isn't faithful but because at times we lack faith. God has taught me a few lessons on how to wait for His promises to manifest and as mentioned in this post, I wanted to share them with you. This of course is not an exhaustive list.  I pray these points bless and encourage you as you wait.
How to wait on the promises of God
1.       First identify what the promise is, not what you want it to be, but what God has spoken. We hear the personal promises God make to others and we may try to claim those promises for ourselves. We then become frustrated when they don't come to pass. So, let me get this right, you are mad that God didn't give you what He didn't promise…think about that one.  It is imperative that we take the time to truly discern what God is saying to us.  Once we know, then we stand and wait with great expectation.
2.       Don't Fill in the blanks in areas that God has remained silent (dates, location, etc.…). Sometimes God makes us promises and we then take it upon ourselves to set a timeline and plan out scenarios for when and how the promise should manifest.  It is so important for us to not speak where God is silent as we wait on the promise.  Don't put words in God's mouth, this will only lead to frustration and confusion.  You can't force the hand of God to make the promise play out at the time and the way you think it should. Be patient.  He is God, you are not.  Don't let your impatience cause you to run ahead of God.  Impatience always leads to a bigger mess. For a quick refresher on this point, read the story of Hagar and Sarah.  Enough said.  
3.       As you wait, have your spiritual eyes and ears open for ways that God is confirming that He is going to fulfill the promise (dreams, prophetic words, visions, etc.).  God is just so sweet to me. For years, I have been waiting on certain promises to manifest.  Just when I become weary in waiting He sends me a "hold on I am going to do it" sign.  As of late, I have been more aware of those signs, but I wonder how many I missed in the past because of my complaining and doubt.  If we are not spiritually in tune and get caught up in complaining and doubting, we can miss the ways that God sends confirmation.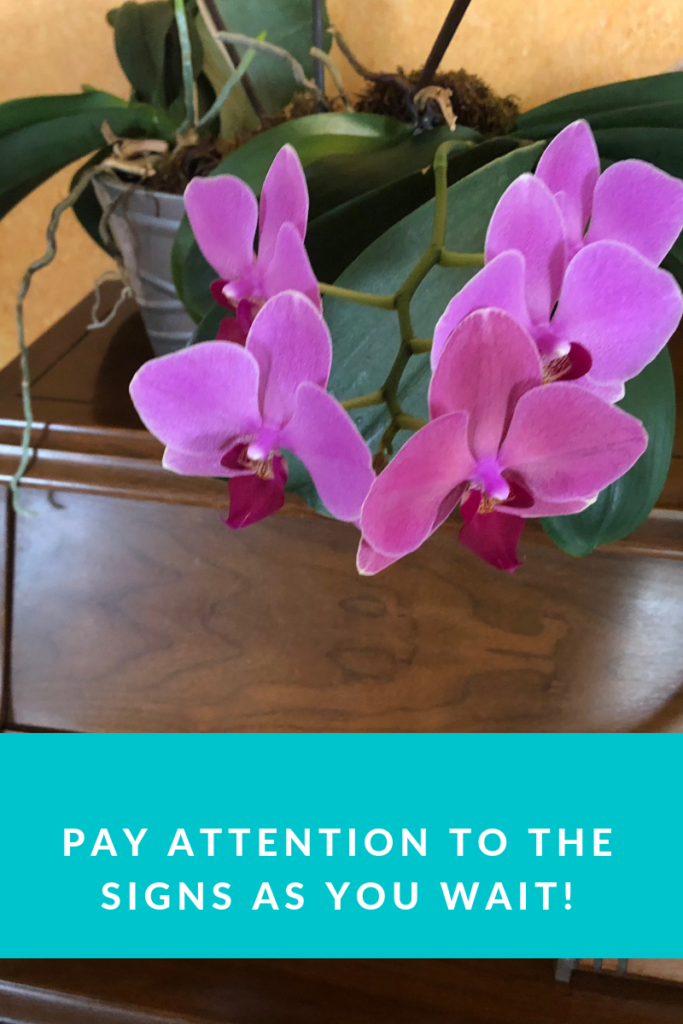 4.       Feed your faith for the promise.  Simply put, get your daily dose of faith by getting in the word to be reminded of the faithfulness of God.  Focus on scriptures that highlight His faithfulness.  Don't know any? Google the term "scriptures on the faithfulness of God."  No excuses.  Read bible stories of those who had to wait on the promises of God. I also encourage you to remind yourself of your own testimonies, the times He delivered on what He promised. The faithfulness of God is not what should be on trial as we wait.  Instead we should cross examine our doubts.
5.       Don't let what you see or don't see cause you to doubt.  Listen, we are called to walk by faith and not by sight.  Many of us know this scripture but we seem to do the opposite of what it says in the process of waiting.  Many of us have seen God move in miraculous ways.  However, we quickly get spiritual amnesia and doubt that He will do what He has promised.  God has given us enough proof that He is trust worthy. For the record, He is not pleased when we doubt, because He has shown us otherwise.  Read God's response to the children of Israel doubting after they saw so many miraculous signs in Numbers 14: 11-12 for a fresh reminder.
6.       Don't become so obsessed with the promise that you forget about the promise keeper.  This is a subtle one.  It is easy to make an idol of the promise and forget that the one that deserves our worship is the promise keeper.  God sometimes delays the promise so that we can learn that He is enough.  Let me tell you, once that promise manifest, you are still going to need God.  The promise in and of itself is not what brings ultimate satisfaction, only an ongoing relationship with God can do that.
7.       Shift your perspective and celebrate the fact that the process is meant to perfect you, not destroy you. In the process of waiting we learn lessons that positions us to possess the promise.  Getting the promise prematurely can prove to be detrimental.  You are not as ready as you think you are for the promise. Calm down, sit in class, be an attentive student and take notes so you can pass the final exam.  Every lesson in the classroom of waiting is intentional, don't miss it!  Stop whining and start thanking God for perfecting you.
8.       PRAISE AS YOU WAIT! My praise is a bold declaration that I believe I will see what has been promised.  Praise when you don't feel like it.  Praise louder than your doubts.  Praise beyond your disappointment.  Praise to strengthen your knees that have become feeble while waiting.  Praise to magnify God.  Praise because He who promised is faithful!
 As mentioned above, this is not an exhaustive list, these are just some things I have learned as I wait on God.  How do you wait on the promises of God?  Leave me a comment below, I would love to hear from you.
Be Blessed,
Anika
About the Author
Anika Jones is a speaker and author of the book Lessons Learned Along The Way: A 40 Day Devotional. She blogs about faith and family at LivingForLater.com and posts weekly videos on her YouTube channels, Living For Later (@livingforlater) and Living Life Now (@livinglifenow). Anika loves speaking about developing intimacy with God and understanding who we are in Christ. She serves alongside her husband in ministry. They live in Illinois with their 6 children.