I Have Been Here Before. Elijah's Diagnosis
I'm no stranger to the walls of a hospital.
I've been here before.
I am familiar with the beeping of the machines, the whispers of the nurses, and the concerned speeches of the doctors about the diagnosis.
I have been here before.
Twice I entered these hospital walls with a baby in my womb only to leave with a sewn heart to remind me of the baby that didn't leave with me in my arms. Miscarriages.
I have been here before.
I entered these walls ready to give birth to blessings #5. I was filled with joy and anticipation about meeting my new bundle of joy. But three days later I left with a heavy heart, lots a of paperwork and no baby in my arms. Things took a turn for the worse and I had to leave my brand new baby behind in the Neonatal Intensive Care Unit (NICU). One month and two surgeries late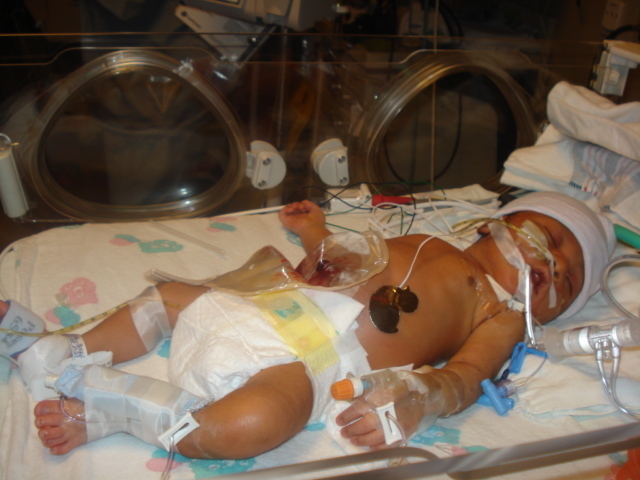 r, I brought him home with instructions on how to tend to my brand new baby who now had an ileostomy and scars on his body from surgery. I also knew that a third surgery was in his future. I left those walls excited but feeling extremely inadequate because of all that was going to be required to tend to our baby.
I have been here before.
My water broke…12 weeks early. I had to go on bed rest in the hospital. So much about this pregnancy was already delicate. They told us blessing #6 would be born with a chromosomal abnormality and heart defect among many other complications and that was if she even made it out of my womb alive. I sat on bed rest behind those hospital walls praying for a miracle. All their efforts to keep the baby in the womb expired after 15 days. It was time for me to give birth….10 weeks early. After her delivery, my husband and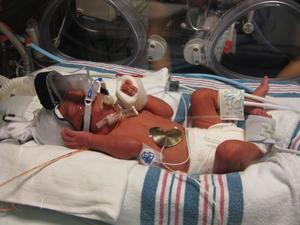 I sat there in silence. No chance to hear or see the 2 lb 6 oz gift I had just delivered. They immediately rushed her to the NICU and ran many tests. Two hours later we could finally see her but the many machines and contraptions on her face and tiny body formed a wall between our bodies but not our hearts. Three days later I left those walls, and again there was no baby in my arms. I left with a heavy heart for my sweet baby girl who I had to leave behind at the NICU. A little over a month later I left those walls with a fragile baby but a grateful heart.
I have been here before.
And here I am again.
This time me and my husband entered these hospital walls in the middle of the coronavirus pandemic. The hospital was one of the last place we wanted to be, but we had no choice. My husband carried our ten-year-old's frail and pain ridden body to the emergency room. We didn't know what was going on. For days he had been lethargic and quickly loosing weight. Things took a turn for the worse early that morning. He came in our room, short of breath, super dehydrated, and complaining of abdominal pain. He threw up and also had diarrhea. We prayed and as his health continued to decline; we rushed him to the emergency room. They poked him, drew blood, ran many tests and come back to let us know it was not the dreaded COVID 19 virus instead it was the on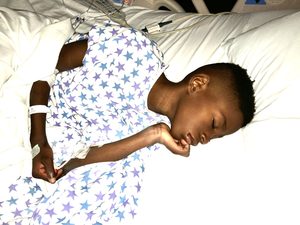 set of type 1 diabetes. Unknowing to us, his body was not producing insulin, and he was experiencing what they call diabetic ketoacidosis; a condition where your body produces high levels of blood acids. If left untreated, Elijah could have fallen into a coma and ultimately die. They immediately started him on insulin trips. They told us he was in critical condition, and they transferred him via ambulance to the ICU of another hospital. Every hour they poked him, drew his blood and ran test until he was stabilized early in the morning on RESURRECTION SUNDAY. They inundated us with information on type 1 diabetes, how to check his blood sugar and how to administer insulin at home. Three days later we are leaving with lots of paperwork and medicine for a type 1 diabetic patient. All of it is overwhelming, but we are also grateful to leave these walls with a child who stared death in the face and came out alive!
Yes, I have been here before.
But never have I been here alone.
For every painful and unexpected news I've received behind these walls, God has been right here with me. Never leaving me without hope, even when I was experiencing loss.
He's flooded my heart with a peace I couldn't understand,
Gave me a praise even when the diagnosis was not what I wanted and taught me to pray real raw prayers.
Behind these walls, he has taught me he is good, even when the circumstances are less than ideal.
These walls won't cause me to question God's faithfulness, on the contrary they have confirmed that He is who He says He is!
These walls won't push me to curse God and die, instead they have produced a greater surrender and sweeter communion with Him!
These walls have never closed in on me, because God has always been right there with me-to comfort, to love, to give me an eternal perspective.
I've seen a lot behind these walls and each time I leave with a greater revelation of God; pain has a way of doing that.
Yes, I have been here before
But make no mistake, I have never been here alone.
Be Blessed
Anika
About the Author
Anika Jones is a speaker and author of the book Lessons Learned Along The Way: A 40 Day Devotional. She blogs about faith and family at LivingForLater.com and posts weekly videos on her YouTube channels, Living For Later (@livingforlater) and Living Life Now (@livinglifenow). Anika loves speaking about developing intimacy with God and understanding who we are in Christ. She serves alongside her husband in ministry. They live in Illinois with their 6 children.